The Challenge of Embracing Impermanence
This post is dedicated to the memory of my sweet sweet RosiePosie, the biggest most royal most beautiful dog I will get to know in this lifetime. She was ready to go and left us very peacefully two days ago, with my daughter and me holding her tight, after a last beach walk with laughter and a bath in the ocean and treats of chocolate and cheese. My spirit has been covered by a dark thick grey cold suffocating blanket of grief for weeks already, and now there is resolution, letting go, and time for closure. I hope that writing this blog will help in that process. Non-attachment can be a brutal lesson sometimes, but I have been through enough in my life to know that the sun and the moon continue to rise and that love is a renewable resource that only grows with loss. I am blessed with a daughter who deserves a gold star for how she has supported me through the past couple of weeks, and many loving friends and relatives all over the world. Now, I need to cultivate shining rays of gratitude for the precious 8.5 years I got to share with sweet Rose, to pierce through and gradually dispel the cloud of grief.
I have raised and loved and cared for a lot of animals, and I tend to go for the wild ones, the least domesticated breeds, within more or less reasonable bounds of practicality. A rescue mustang, native Rio Grande turkeys, my love of rambunctious Alpines over much more mellow and productive Nubian goats... I suppose it is one of my ways of connecting with and learning from nature, rather than humanizing it, even as a farmer. Raising a Gampr, a rare breed of Armenian livestock guardian dog that is also known as "wolf-dog" because of its proud ancient heritage and genetic closeness to wolves, has been a very rare privilege and deep learning opportunity, not without its challenges, especially as I have moved from a farming life to one of teaching and writing in more populated environments full of people who don't understand the concept of a working farm dog.
Rosie's arrival as a puppy on our farm in the mountains of northern New Mexico more than eight years ago meant not only the presence of an unbelievably cute sweet bouncing bundle of joy and love, which we had a hard time leaving alone with the goats and poultry for most of the time, to raise her as the working farm dog we needed instead of a pet. On a practical level, it also meant the end of a long and painful string of livestock losses from starving stray neighborhood dogs that kept invading our farm through irrigation ditches, holes cut in the fence by malicious humans, soft hillsides, melting snow, you name it. Bred for countless generations as a defender of sheep against wolves and bears in the harsh environment of Armenia, the presence of a Gampr on my farm meant safety for all the creatures under my care. For me personally, it meant sleeping soundly at night, because I knew Rosie was there for me, by my side with complete dedication to her task, every minute, every hour, every day while she was with us. Nothing made her happier than to be watching over baby animals, especially goat kids and lambs.
Perhaps because of her genetic closeness to wolves, Rose has always struck me as very different from ordinary dogs, of which I have raised and loved many. Of course I love all my dogs to pieces, but Rose and I have had a bond, a deep connection, that I can best describe through the Chinese notion of the pericardium.On both a real physical level and a deep spiritual and energetic one, she's been the grand protectress of my heart to the outside world. She arrived in my life at a time when I needed this protection badly, at all levels, due to a terrifying conflict with neighbors in a Hispanic-native community where I stuck out like a sore thumb as a single white female farmer and mother. Ever since, I have relied on Rose to buffer me against the outside world, a job that she loved and embraced until the moment she left. Being apart from each other for my frequent lecturing trips has always been a cause of stress and upheaval for both of us. She even gave us eleven puppies who flooded our world, and that of our neighbors and friends, with giant piles of puppy love for the few short weeks that they were with us.
After we left our beloved farm in New Mexico and I started a new life as a university professor and then writer and publisher in the Northwest, Rose transitioned into retirement as a pet. Having Rose snore soundly by my feet as I translate has been one of the greatest pleasures of this lifetime. My new studio in the shade of giant cedars on Whidbey Island instantly became both of our happy place, where she spent much of her last few weeks while we were both getting ready to let go of each other and find peace in this process.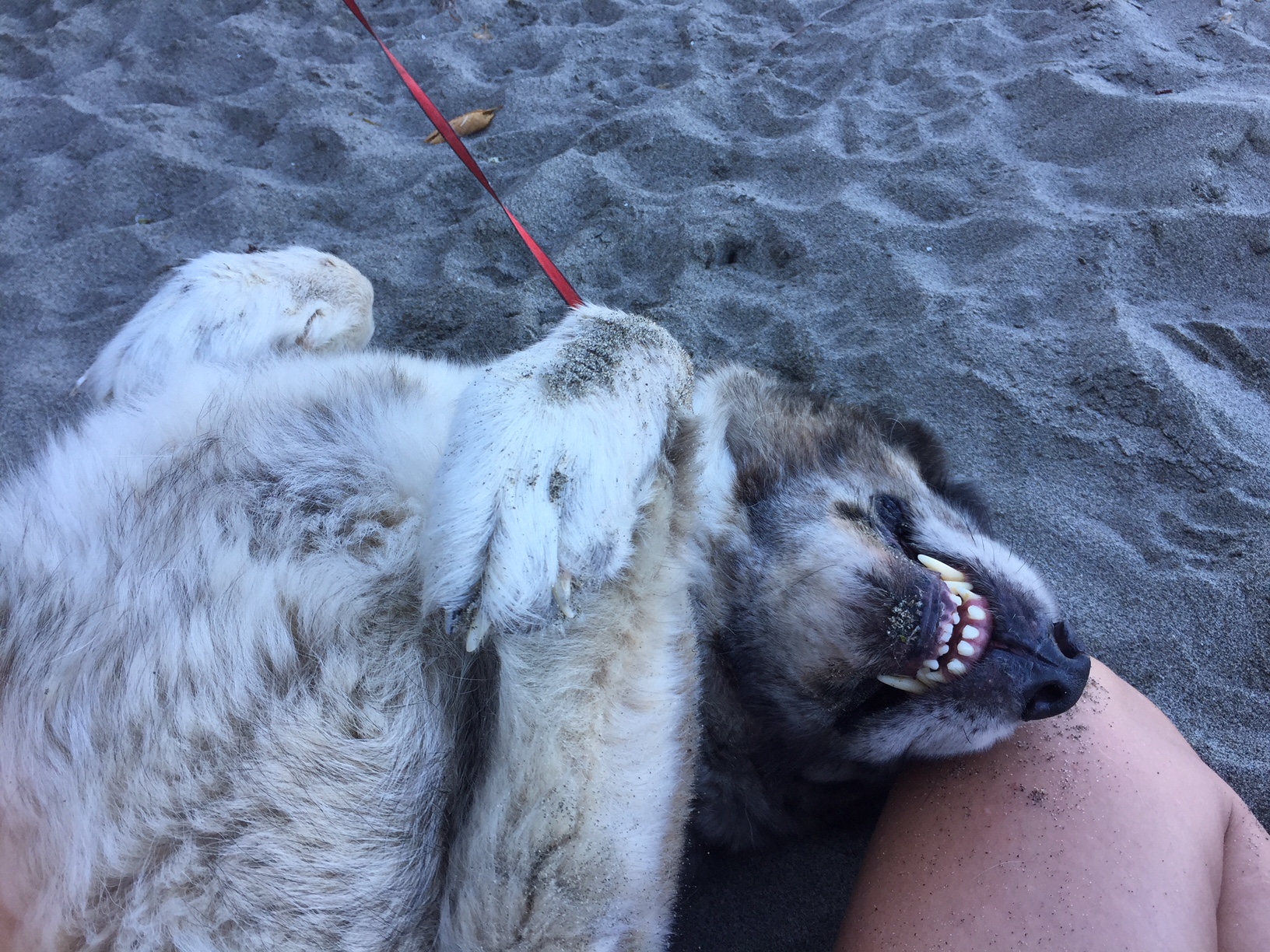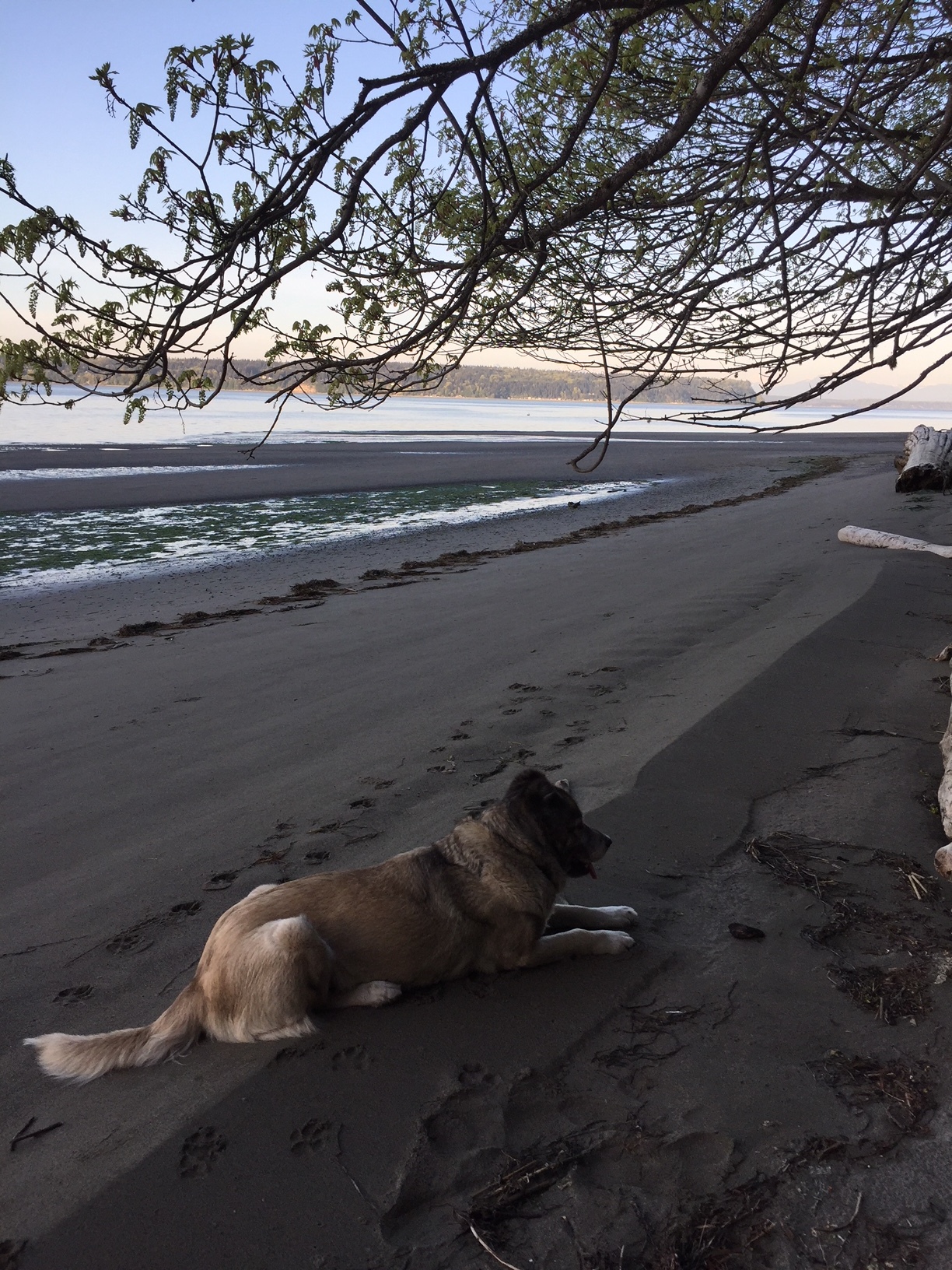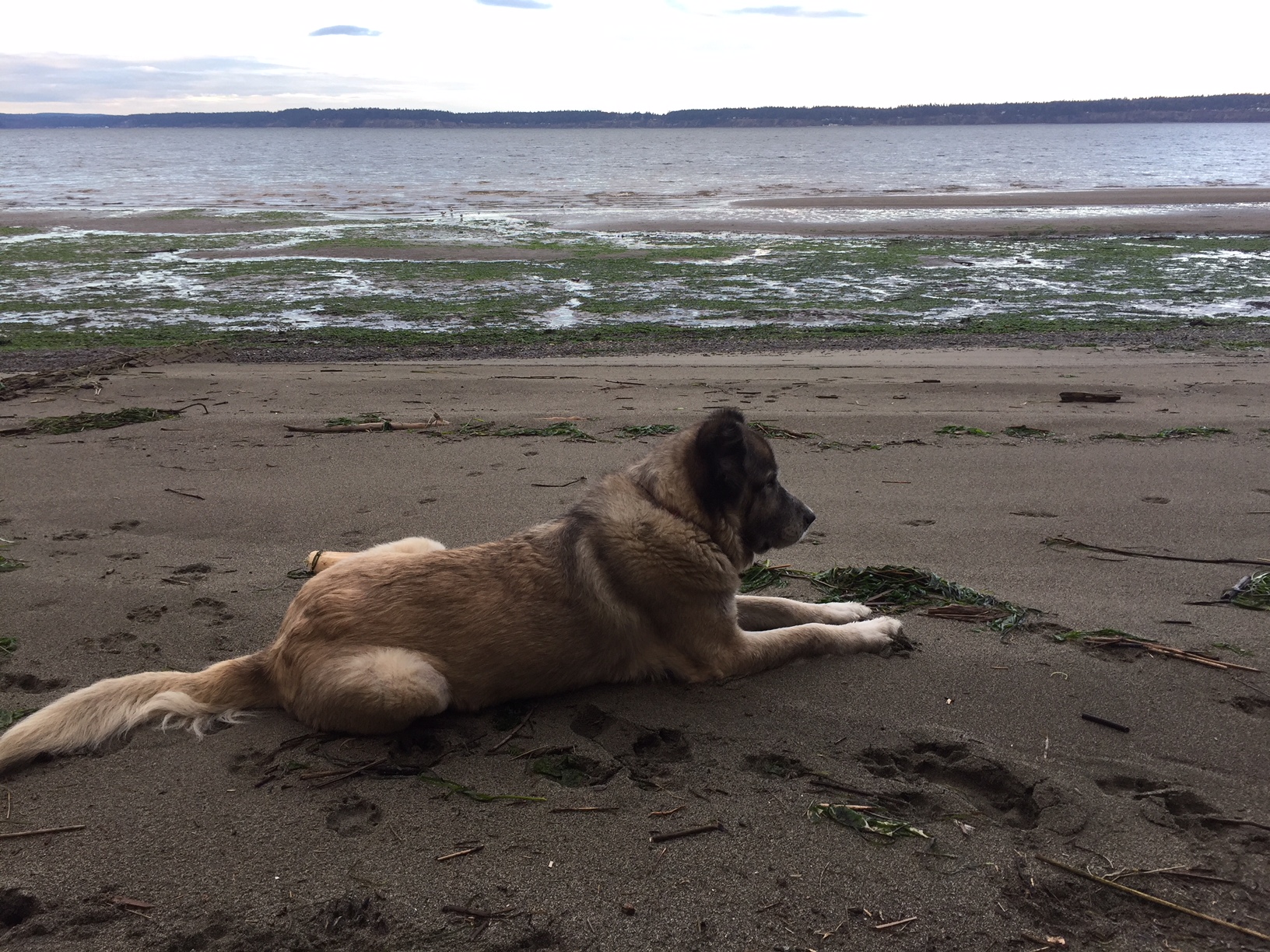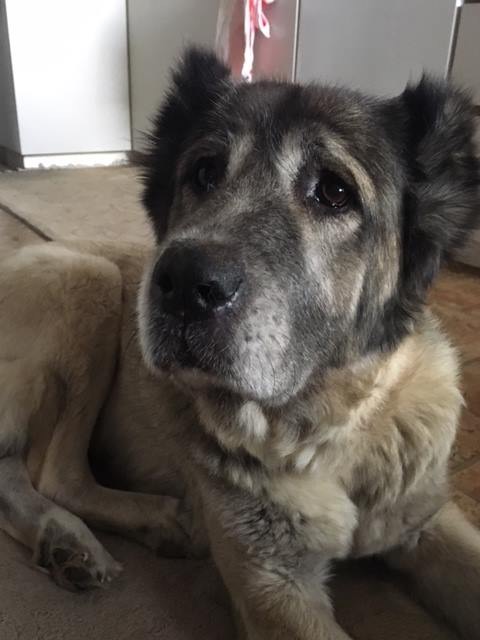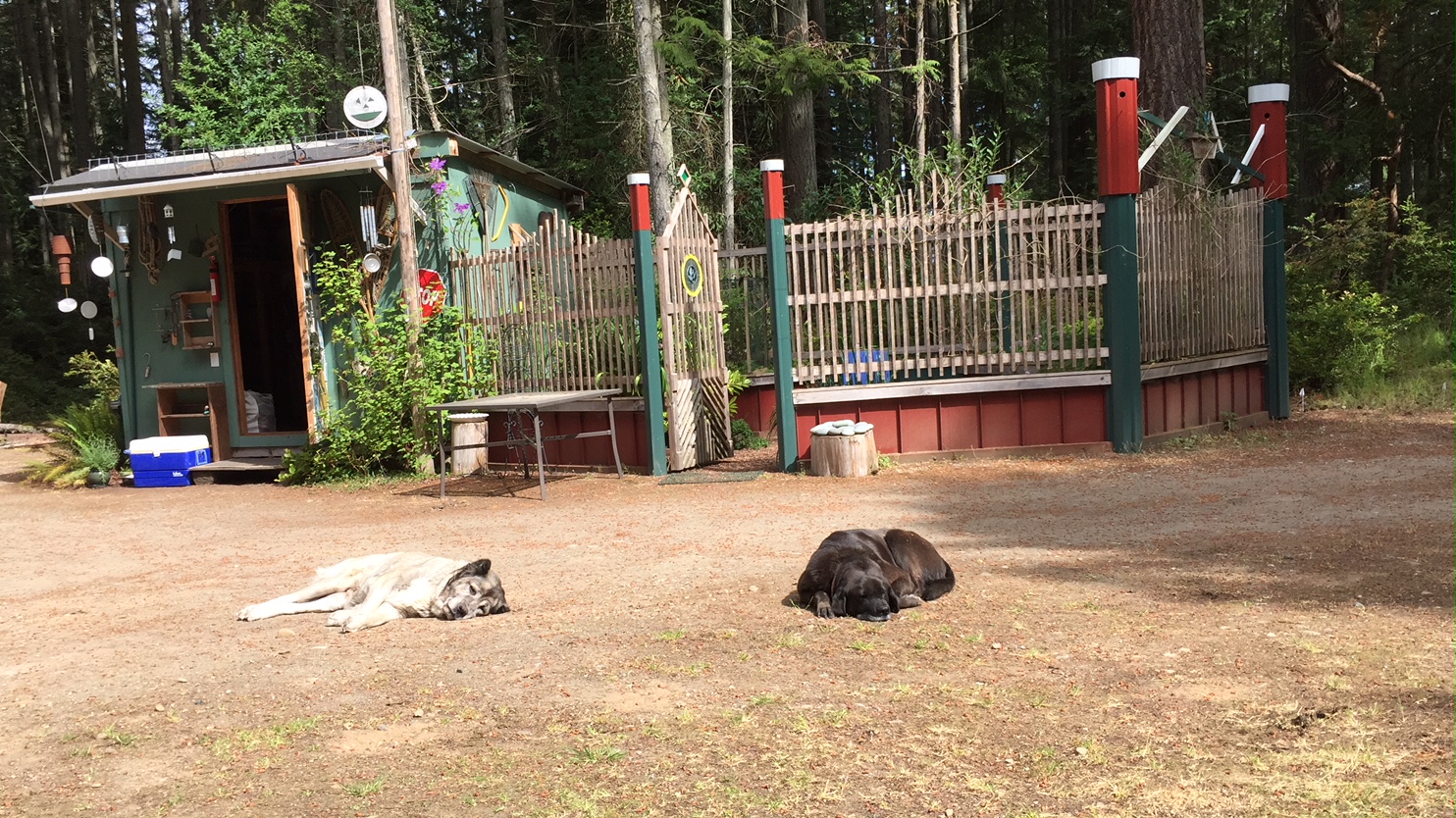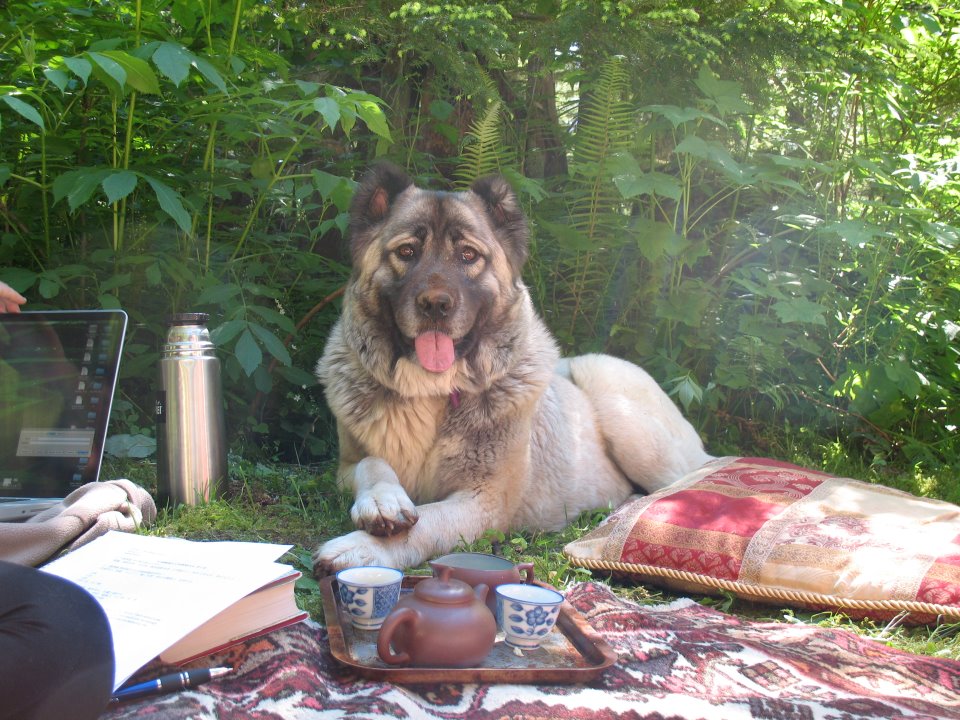 Rose will always be with me. She left with cheese and chocolate, after a bath in the sea. She is resting in peace.